Lynda Switzer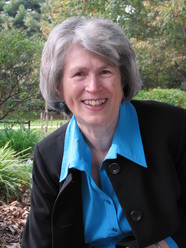 Lynda Switzer serves alongside her husband encouraging congregational leaders and helping the Living Grace Ministry sphere of influence. She jointly teaches marriage, parenting, and family life seminars with her husband, providing down-to-earth practical tips and insights.

Lynda grew up on a farm in Northern New York near the Canadian border, and attended Baptist Bible College and Seminary where she met Thurlow. Lynda has an earned Bachelor of Christian Education degree, has taught and led women's ministries for 30 years, actively serves as a pastor's wife, and speaks at various women's events. She leads the "Blessed Is She Who Believes" ministry, and the Living Grace Ministries Women's Conference held each Fall. Greatly loved by all, Lynda has a sweet, gentle way of loving, affirming, and supporting women and leadership couples in ministry situations. Much wisdom pours forth and best observed in her manner of life and ability to relate to people in a Christ-like manner.

Lynda is the mother of four grown sons, has a precious relationship with four beautiful and godly daughters-in-law, and lovingly relates to seventeen grandchildren. Lynda and her husband Thurlow reside in the Gaithersburg, Maryland area near Washington, D.C.

---
---